Eliud Kipchoge The Person #INEOS159
Born the youngest of four siblings in Kapsisiywa in the Nandi District of the Kenyan Highlands, Eliud's father died when he was a young boy and he was raised by his mother, a kindergarten teacher.
Inspired to run by his neighbour, the former World and Olympic steeplechase silver medallist Patrick Sang, the then teenage Eliud approached Patrick – who had started life as a coach – for a training programme.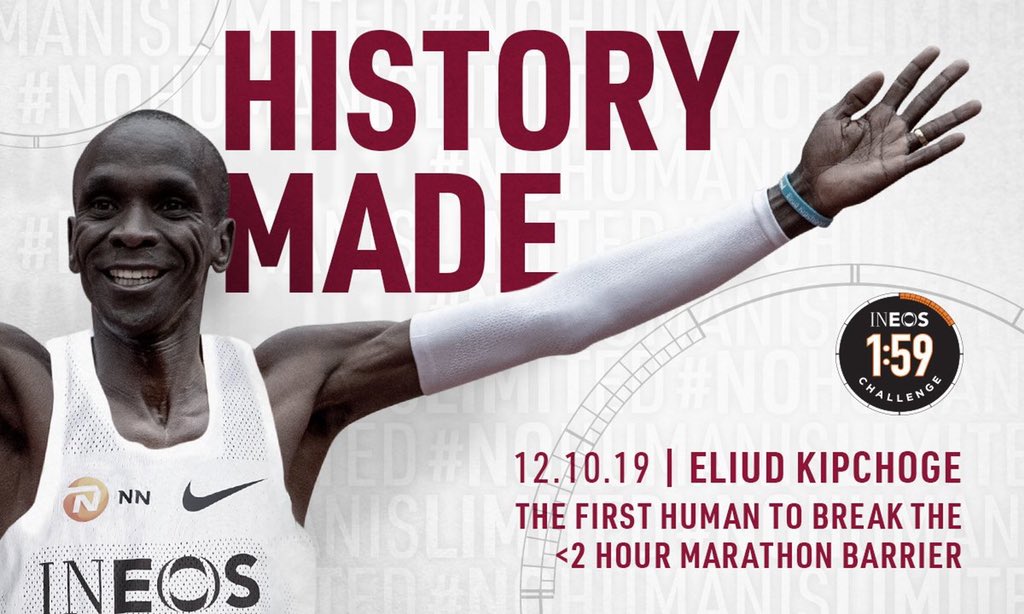 The gregarious and generous coach agreed and so began a hugely successful 18-year coach-athlete relationship in which Patrick has handed down his principles of hard-work, patience and discipline to his protégé.
A loyal and devoted family man, married to Grace and with three children, Lynne, Griffin and Jordon, Eliud acknowledges the inspirational role his family play in his life terming them affectionately as his "ignition key."
Naturally curious in nature and possessing a clear, analytical mind – Eliud has a thirst for knowledge and is a voracious reader of self-help books.
Known as "The Philosopher" for his carefully considered quotes he is always willing to share his wisdom to all those at his training base in Kaptagat where he is termed the "boss man" for his inspirational role as the de-facto camp leader.
Humble and caring he currently serves as an ambassador of WildAid and recently became a Daily Mile Ambassador, an initiative supported by INEOS aimed at improving the health and well-being of children.
Philanthropic by nature he has, without fanfare, helped many Kenyans to a better life by helping pay school fees and other set up businesses.
Possessing exemplary principles and a moral code for living which inspires, Eliud is not only a very special athlete but also a very special human being.
Eliud Kipchoge The Athlete
Eliud Kipchoge is the greatest marathon runner of all-time. His level of motivation, mental and physical discipline and consistency is unrivalled. Under the long-term guidance of coach, mentor and friend Patrick Sang, Eliud first burst on the senior international scene as a teenager defeating track icons Hicham El Guerrouj and Kenenisa Bekele to 5000m gold at the 2003 World Championships.
Eliud then went on to enjoy a distinguished track career, winning 5000m bronze and silver medals at the 2004 and 2008 Olympic Games, respectively. He also won World 5000m silver in 2007 and his 5000m PB of 12:46.53 sits number six on the all-time lists.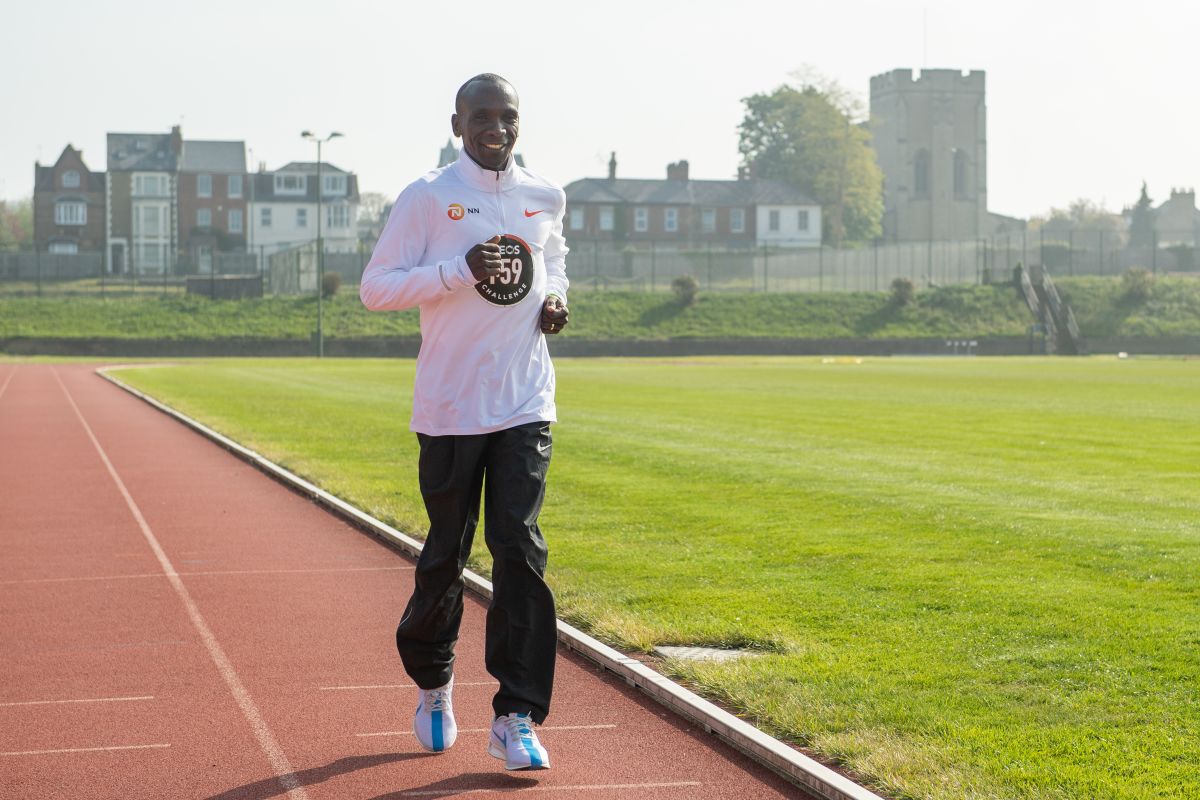 After missing out on qualification for the London 2012 Olympics on the track, Eliud and his coach, Patrick Sang, opted to switch to the marathon – it has been an inspired decision.
During an unmatched marathon career, Eliud has claimed victory in ten out of 11 marathons, racking up an unprecedented nine successive victories over the 42.2km distance. Besides taking the Olympic marathon title in 2016, the Kenyan's ground-breaking performance as part of the Nike Breaking 2 project – when running 2:00:25 - suggests he is on the verge of the history-defining achievement.
Following Breaking2 and after also memorably destroying the world marathon record in Berlin last year by 78 seconds - courtesy of his stunning 2:01:39 mark – and running the second fastest marathon time in London this year, Eliud believes the time is right for him to prove no human is limited but also inspire future generations.
In INEOS Eliud believes he has found the perfect partner to match his vision, and who can inspire him and his team, to show the world that no human is limited.