Below is an updated list of 15 best private hospitals in Machakos county. Machakos county borders Nairobi county (Capital city) and Makueni county on both sides of the border. It boasts of several private hospitals offering high-quality medical care around the Eastern region. In no particular order, we have compiled the list of good private hospitals in Machakos county to help you make a decision when you need their services.
1. Shalom Group of Hospitals
The Shalom group of hospitals Machakos is a fully registered hospital offering medical care since 1998. Since its inception, Shalom hospital has been offering, quality, and affordable health care in Machakos County.
It started as a nursing home and currently expanded to a big private hospital with various branches. It is fully accredited by the National Health Insurance Fund(NHIF).
It offers dental and optical services, laboratory examinations, radiology, pathology, family planning, and funeral services.
Location: Athi River
Contacts: +254 723 951 761
2. Bristol Park Hospital
Bristol Park Hospital Machakos offers various consultation, treatment, and diagnostic services. Their services include dental care, laboratory, pharmacy, maternity, and theatre services.
Location: Sartaj Shopping Mall, Along Kangundo Road, Opposite Susu Centre
Contacts: 0752 178 014
3. Baspen Syokimau Cottage Hospital
It is ranked as level 4 hospital and regulated by MKPDU. They offer various services such as Home-based care (with prior arrangement). Bespen Hospital is NHIF accredited meaning it accepts NHIF cards for treating patients. Their visiting hours are 8:00 Am to 9:00 Am and 6:00 Pm to 7:00 Pm Every day. It also offers laboratory services, gynecology, cardiology, neurology, ophthalmology, and diagnostic imaging.
Location: Syokimau
Contacts: +254 726 899 591
4. Bishop Kioko Catholic Hospital
Bishop Kioko Catholic Hospital is NHIF accredited and offers 24hrs services to their customers. Some of their services include; VCT, laboratory, maternity, Nutrition clinics, counseling, dental, eye, renal and Xray, and CT scan.
Location: Along Machakos-Konza Road
Contacts: 0721 179 359
5. New Ngei Road Maternity & Nursing Home
New Ngei Nursing home is located in the heart of Machakos town. It is NHIF approved and patients can receive treatment with their NHIF cards.
Contacts: 0733 796 773
6. Bliss Machakos Medical Centre
Bliss Machakos Medical Centre Machakos offers dental services, optical, ultrasound, pharmacy, general medical consultations, and X-ray services.
Location: Mutungoni Plaza, Opposite Mosque, Machakos Town
Contacts: +254 780 100 915
7. Agha Khan University Hospital- Machakos Centre
It offers a great customer service experience throughout their various treatment sections. The doctors and nurses experience here cannot is iconic and everything seems well planned.
Location: Syokimau Road, Shanbad House
Contacts: +254 444 21389
The article below we have compiled for you a list of
8. Mariakani Cottage Hospital- Mlolongo
It offers dental services, pharmacy, physiotherapy, X-ray, ambulance services, maternity, and counseling services.
Location: 3Ds HOTEL, new weighbridge Mlolongo Town
Contacts: 0720 521 159
9. Machakos Imaging Centre
Machakos Imaging Centre offers specialized medical care services in areas such as digital X-ray, CT scan, ultrasound, fluoroscopy, mammography, endoscopy, biopsy, MRI, and echocardiography.
It is located at Machakos Doctor's Plaza, Along Machakos-Wote Road
Contacts: 0721 686 188/ 0731 492 991
10. Syokimau Medical Center
Syokimau Health center offers a wide array of medical services such as dentistry, laboratory, and pharmacy, 24hrs emergency services, gynecological services, pediatrics, internal Medicine
Located off Mombasa Road along Katani Road, Twins shopping center.
Contact: 0728 727825
Working Hours: 24 hrs.
11. MATUNGULU MEDICAL CENTRE
This hospital is approved by NHIF under code 66621590 and offers various services such as laboratory, pharmacy, consultation, and other forms of treatment.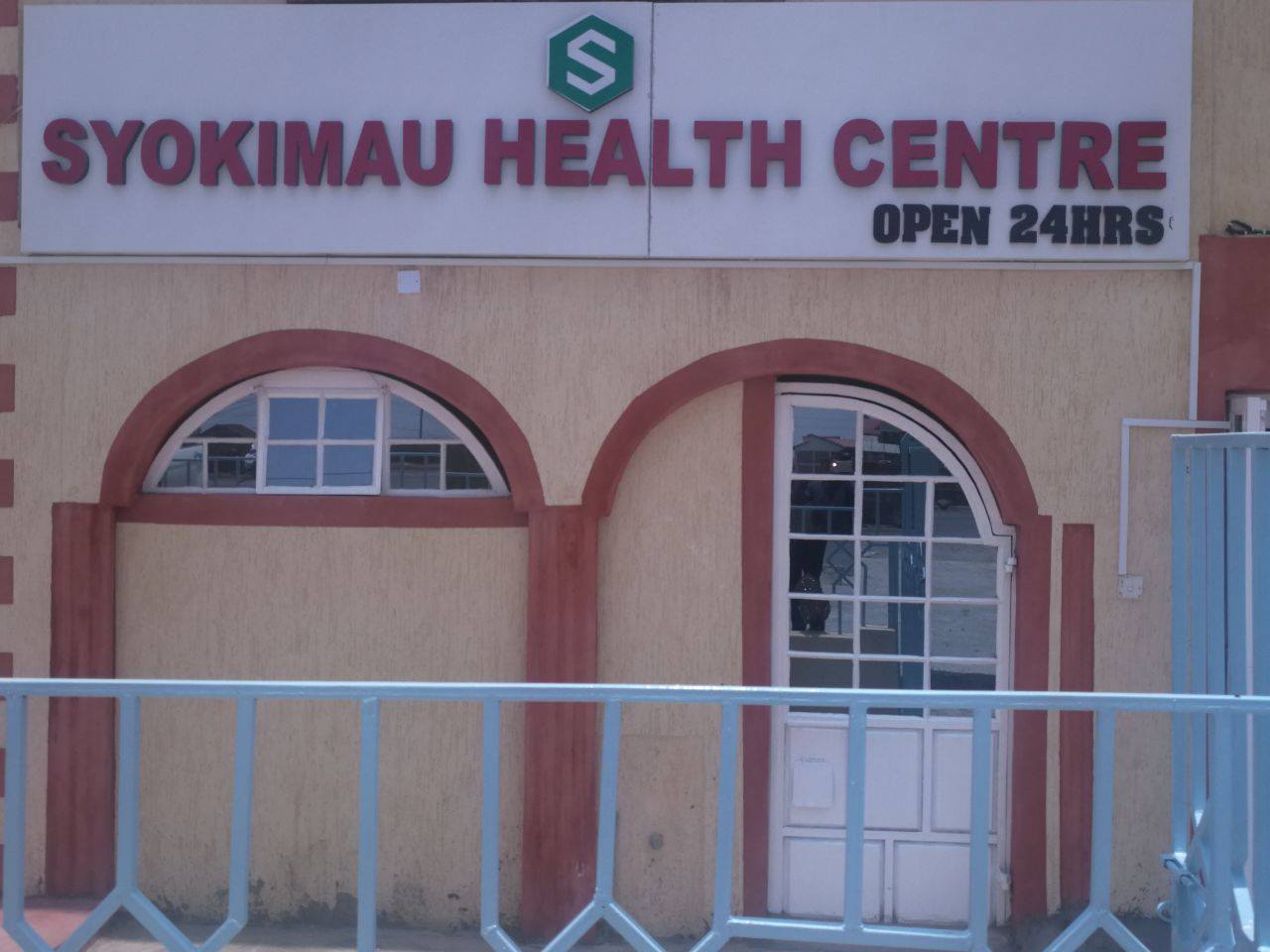 12. St Mark Medical Clinic (Kangundo)
It is private registered healthcare with good treatment and qualified yet kind doctors are kind and qualified. Offer pharmacy services, consultation, and laboratory services.
It also offers maternity and pediatrics services.
Address: Matungulu, Machakos Kenya, Tala, Machakos
13. Kisukioni Medical Clinic
This is a level 2 registered clinic operating under KMPDU. It offers laboratory, pharmacy, and other consultation services.
Location: Matungulu, Machakos Kenya, Matungulu West, Machakos
14. Kyeleni Health Centre
Located in Tala offering laboratory, consultation, pharmacy, and other related medical services.
15. Bahati Hospital - Tala Medical Centre