Kenya's first national park, Nairobi National Park is a haven for wildlife and only seven kilometers from the skyscrapers of Nairobi's city center. The park is also a rhino sanctuary, which protects more than 50 of these critically endangered creatures. In addition to the rhinos, you can see lions, gazelles, buffaloes, warthogs, cheetahs, zebras, giraffes, and ostriches, and more than 400 species of birds have been recorded in the wetlands.
Nairobi National Park is also a famous ivory burning site.
2. David Sheldrick Wildlife Trust✅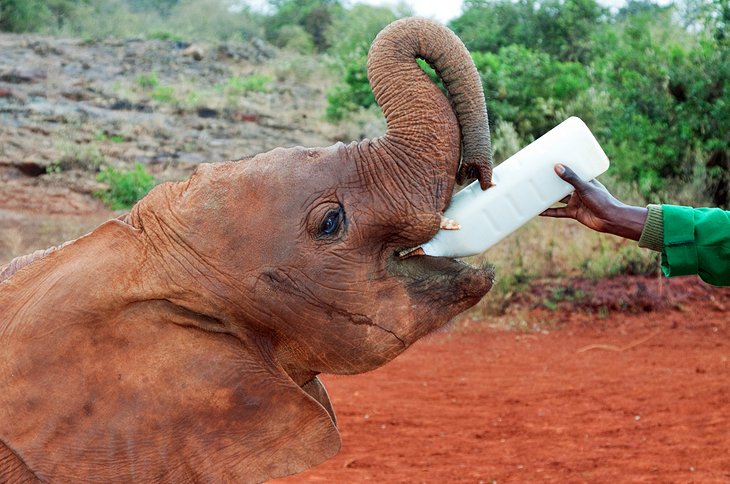 At the main gates of Nairobi National Park, this orphan-elephant rescue and rehabilitation program is a must-see for animal lovers. Daphne Sheldrick founded the project in 1977 in memory of her late husband David, a former warden at Tsavo East National Park. The center cares for young abandoned elephants and rhinos and works to release the animals back into the wild. You can commune with these lovable creatures as they frolic in the mud and drink from giant baby bottles. Best of all, your entrance fee helps support the project's conservation efforts.
Address: Mbagathi Road, Nairobi
3. Giraffe Centre✅
The Giraffe center In Nairobi is an amazing place to pay a visit with your family. Located roughly 20km away from the central business district of Nairobi, it started out started as a rescue center for an endangered Rothschild Giraffe. The center has since become a major tourist attraction and you can go with your family and have a good time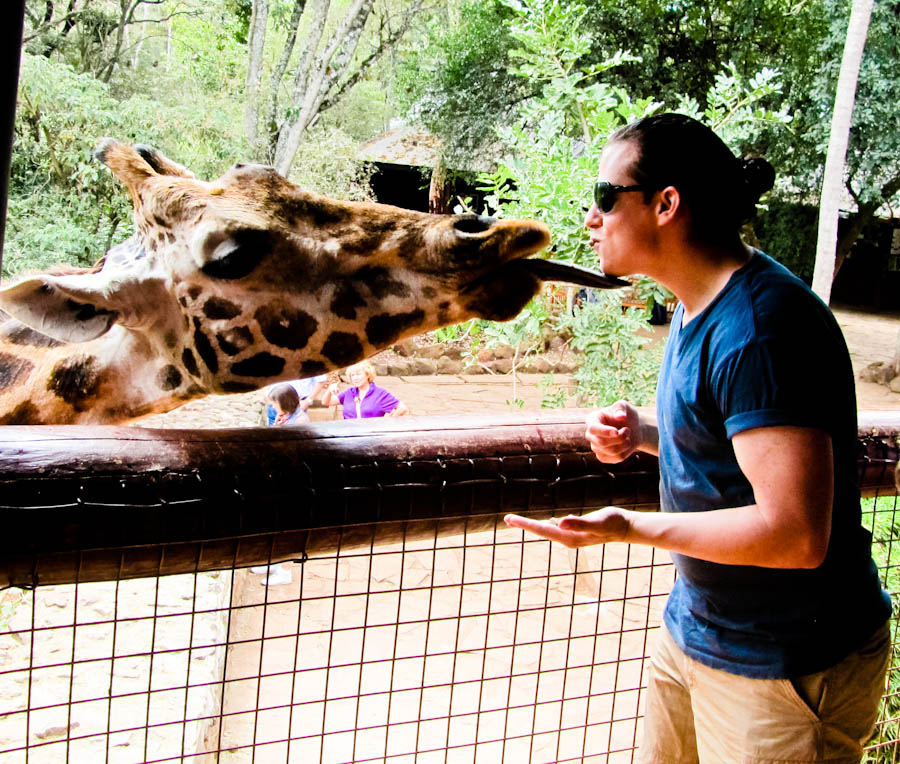 This non-profit center lies on the grounds of the plush guesthouse, Giraffe Manor, and its main mission is to provide conservation education for children. The visitor center displays information about these graceful creatures, and a raised platform allows you to feed them at eye level with specially prepared pellets. This is one of the most popular things to do from Nairobi, especially with children - photo ops with wet, gray giraffe tongues slurping little faces are priceless. After communing with these long-lashed beauties, you can enjoy a 1.5-kilometer self-guided forest walk in the adjacent nature reserve.
Address: Langata Road, Nairobi
4 Karen Blixen Museum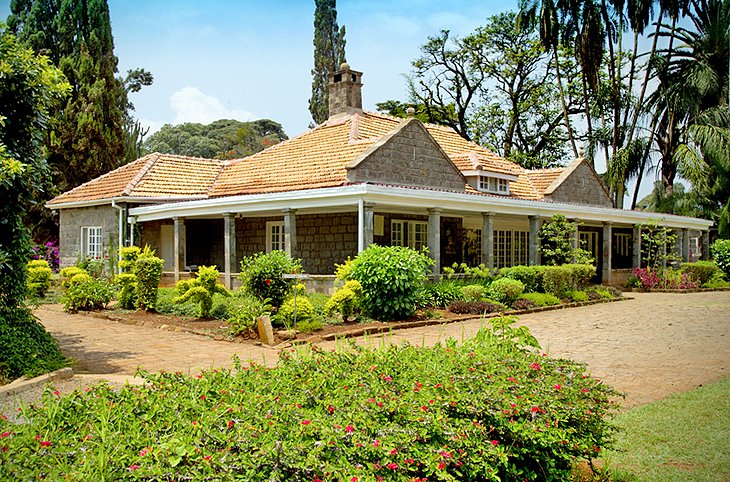 One of Nairobi's top tourist attractions, the Karen Blixen Museum, at the foot of the Ngong Hills, is the former home of the famous namesake Out of Africa author. Karen Blixen, also known by her pen name, Isak Dinesen, lived in the house from 1917 to 1931, where she ran a coffee plantation. Today, you can tour the well-preserved colonial farmhouse, a kitchen in a separate building, a coffee-drying plant in the woodland, and an agricultural college on the grounds. Furniture that belonged to Karen Blixen and her husband is on display, as well as photographs and books owned by Karen and her lover, Denys Finch Hatton. Enthusiastic guides bring the story of Karen Blixen and colonial Kenya to life.
Address: Karen Road, Nairobi