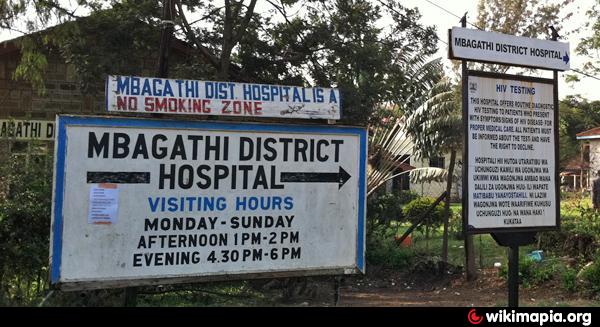 Mbagathi District hospital is a public hospital located in Kibera District near Kenyatta Market. The services offered in this hospital include but are not limited to family planning, immunization, antiretroviral therapy, HIV counseling, and testing as well as curative in-patient services.
The hospital was originally known as "Infectious Diseases Hospital" (IDH) under the then "King George VI Hospital," currently Kenyatta National Hospital.
It was built in the 1950s to offer health care services, mainly for infectious diseases which required isolation such as Tuberculosis, Measles, Meningitis, and Leprosy.
In the year 1995, IDH was curved from Kenyatta National Hospital and transformed into an autonomous District Hospital for Nairobi, though with very poor and dilapidated facilities.
Here are the Mbagathi District Hospital Contacts for those who want to contact the hospital.
Mbagathi District Hospital Phone Contacts
Use this number to call:
+254203287000
+254203287000
+254-721311808

Mbagathi District Hospital Physical Address
P.O.Box: 20725-00202 Kenyatta N. Hospital
Golf Course Estate, Nairobi, Kenya
Categories: County Hospitals
Physical Location: Ngumo Estate, Off Mbagathi Road
Postal Address: will update
DOES MBAGATHI DISTRICT HOSPITAL ACCEPT NHIF?
Yes, Mbagathi District hospital just like any public hospital accepts the National Hospital Insurance Fund (NHIF) card. Actually it among the NHIF accredited hospitals within the nariobi country region. It a good hospital to get government services if the patient is not in a worse condition. But if the later, patient in a critical condition, I would like to give my say. Just take the patient to Kenyatta hospital which is by the roadside (around 1km away) for proper attention.
| | |
| --- | --- |
| Name | MBAGATHI DISTRICT HOSPITAL |
| Postal Address | 20725 Nairobi |
| Bed Capacity | 250 beds for patients |
| Region | Located in Nairobi county along Mbagathi Road |
| NHIF Category | A |
Here is what people are saying about mbagathi district hospital from google reviews
Mbagathi district hospital offers good health care for the entire resident of Nairobi and all country with professional doctors